Attorneys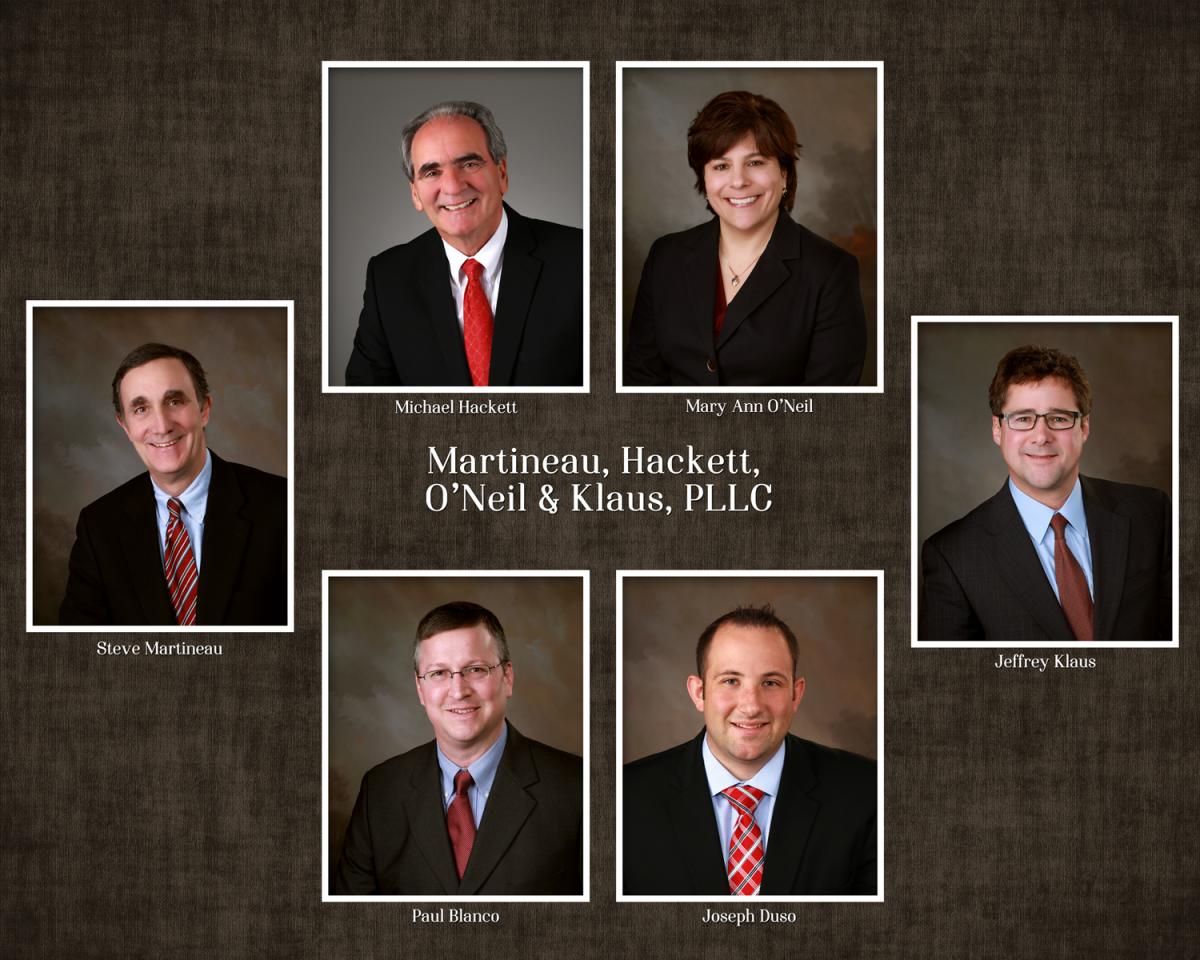 Among law firms in central Michigan, few can match the experience and distinction of
Martineau, Hackett, O'Neil & Klaus, PLLC

­
­
­
­
­
Our attorneys possess more than a century of combined experience, distinguished by numerous legal victories for our clients. We have a clear record of success and commitment to public service and our communities. Several of our attorneys have served the public through positions in the courts and the Attorney General's office, and we are actively involved in professional and civic associations.
To read our attorneys' complete profiles and learn more about our experience, click the links below.
­
­
MHOK is a full-service firm offering the highest-quality representation backed by unmatched experience. Contact our Mount Pleasant office to arrange a consultation to discuss your personal injury, criminal law, family law or general litigation needs. Email us or call 989-773-9961 to speak with one of our lawyers or staff. We also see clients at our Cheboygan office by appointment.